ODESI ECOB executive team has more than 15 years experience in software application design and development. We focused especially in developing web and mobile application solutions. Our first web-based property solution was developed in 2012, a complete customised solution for the government in Malaysia. We have bring the property industry into next level whereby the users can access the application anytime, anywhere with real-time information on-the-go.
Today, we have most comprehensive out-of-box property solution platform running on latest web technology. It is a complete, fully integrated end-to-end property application solution for the strata and property management industry. We strive to bring the most innovative solution for the property industry and empower the enterprise with most advanced tools for their business.
Our Purpose
Powering an inclusive future for strata industry
Our Vision
Become a global force to mobilise and marshal property data
Our Commitment
To drive the most trusted customer experience in the strata industry with our unified technologies
Urban Solar
Solar on Strata Buildings: Situation Driver

Proposed RE Solution
Install roof-top solar PV systems
Earn monthly energy cost savings of common areas electricity bills
Mitigate cost inflations in monthly operational cost of JMB/MC, hence reducing burden of costs from difficulty of collecting monthly maintenance fees
Establish base for the use of RE technology in urban strata-residential buildings where future capacity expansion (subject to available roof-top size) may enable participation of residents by benefitting from RE bill off-setting (Virtual NEM) scheme
Common Issues
JMB/MC of condominium and apartment residential buildings usually face challenges in:
Collecting monthly maintenance fees from residents and
Controlling monthly operational & maintenance cost of common areas
Buildings Has The Opportunity To Harness Renewable Energy From Its Building Rooftop
1. The roof structure of this sample building can offer with 216kWp Solar PV installations which cover areas of 1,022 square meter.
2. Consolidated average annual energy yield of approximately *284MWh and *~6GWh over 21 years which could translates into energy savings of between *5% to 10%.
3. The objective of this proposal is to introduce to buildings
Self-Consumption (SELCO) scheme via Power Purchase Agreement (PPA), (ref: ST, no quota)
NEM 3.0, Net Offset Virtual Aggregation (NOVA), as per available quota (ref: SEDA), extra buy-back to grid at SMP
4. ODESI ECOB (ODESI) and Synergy Generated Sdn Bhd (SGSB) is proposing this PPA scheme in-order for the strata building to benefit from the savings of its energy bills over the next 21 years.
Sample Site:
Solar Roof-Top Design Criteria and Installation Works
1. 60% from the average premise's power usage per day.
2. 65% of the roof space to cover the solar module.
3. Annual Solar Irradiation values at 1765.1 kWh/sqm.
4. Annual degradation of 0.6% of the energy production.
5. Zero impact on premise's operation during installation.
6. Maximum installation time of 4 months once all necessary approval is secured.
7. Safe from roof overloading, wind damage and fires.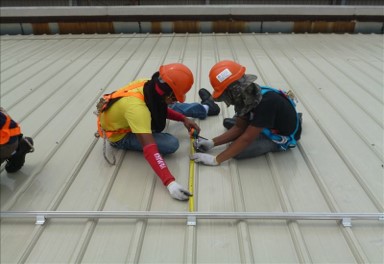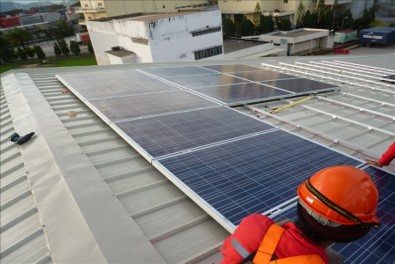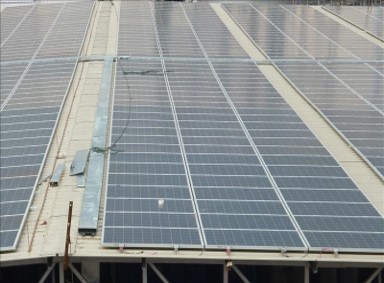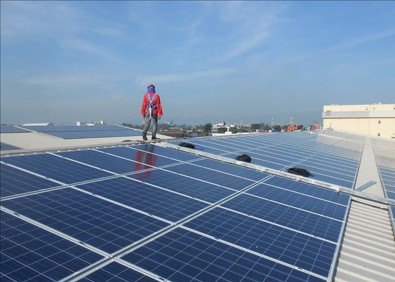 A simplified Illustration on How Solar PV System PPA Scheme Benefits the Consumers and the Environment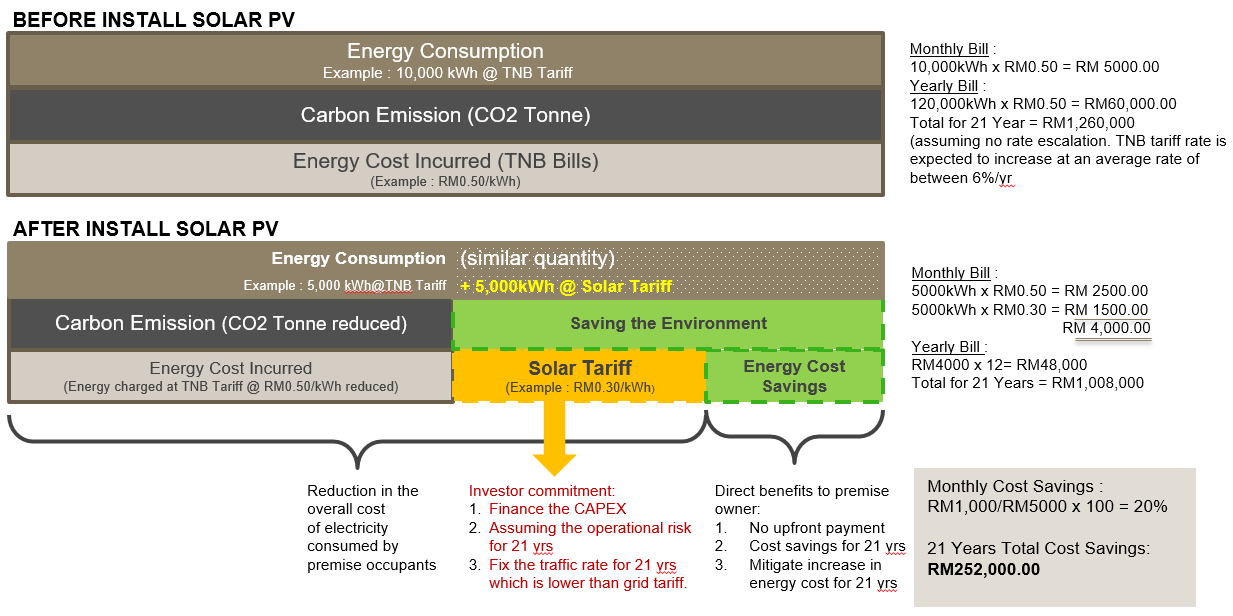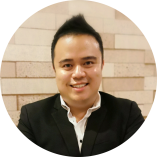 LOH KEN-JI
Group Chief Executive Officer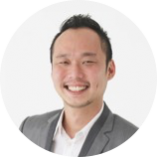 ANDREW ONG
Chief Operating Officer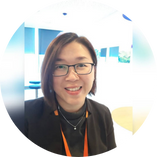 Aaly Tai
Chief Commercial Officer
Location:
3-53, the Scott Garden 289, Jalan Klang Lama 58000, Kuala Lumpur
Call:
Local Calls: 1800-88-ODESI
International Calls: +603 2779 1663